Happy Labor Day Weekend!
A few days ago, we decided to do a day trip to Salem and weather-wise, it turned out to be a great day! Despite the holiday, the town was not busy. We easily spent 5 hours walking around the historical area with no lines and no waiting. Such a great time.
Coincidentally a couple weeks ago, I was popping through the OnDemand listings and came across Haunted History; Salem and watched it. Knowing that we were going today, I replayed the episode last night for the girls. There is a "cutie-patootie" (sort of Justin-ish, from Wizards of Waverly Place) on the History channel's program, talking about the Witch House, and Gallows Hill....
And wouldn't you know, there he was in the flesh, at the Witch House! Can't believe I didn't take his picture. Whatta doofus.
I did manage to take some fun touristy pictures. We had a great time. Here are a few interesting pictures: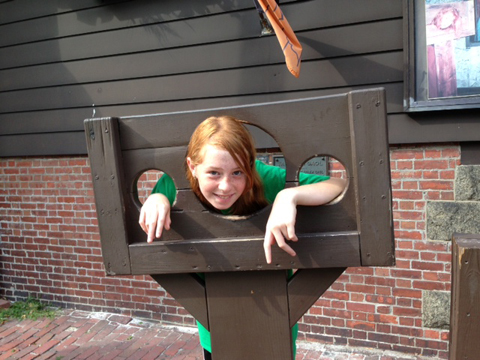 Meredith - camera shy - wouldn't even let me take a picture of her, from a distance! This was a fun fountain people could walk around in. The girls loved it on this warm day.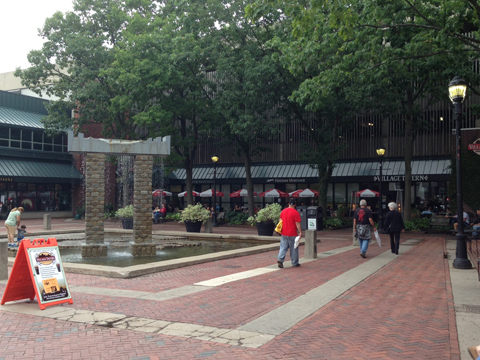 Lucky Bamboo. (It's really a grass, you know....)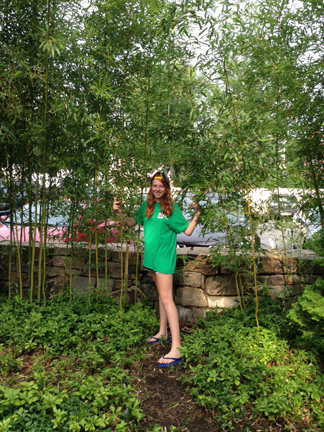 Giles Corey's ghost is said to haunt this graveyard. If you see him, Salem is supposed to have a huge fire. If you hear him, you're gonna die. Pretty spooky. Well, that's not all. Giles also put a curse on the sheriff who arrested him and every subsequent sheriff; there hasn't been a sheriff in Salem, MA since 1978. Apparently, the curse has repeatedly taken it's toll.
The curse states that each sheriff would die of heart problems and a rare blood disease (causing blood to run from the ears and nose). Guess that's happened to them all. No more sheriffs in Salem.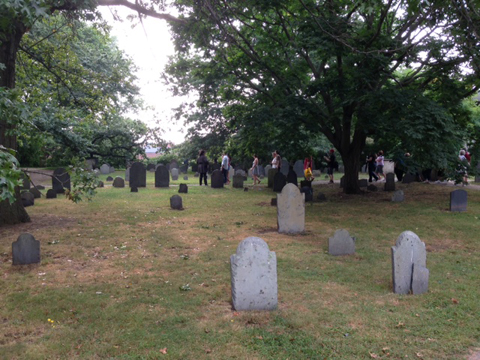 Saw this funny sign beside a Methodist's church! Now that's personality.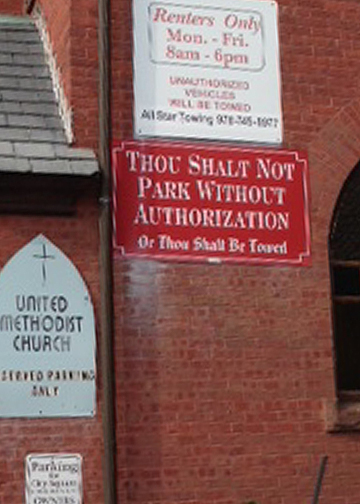 Salem's a beautiful town. Definitely worth a revisit, this fall.
Please visit this LINK if you would like to see only my art and not the other miscellaneous posts.
Thank you for visiting. Hope you came again!